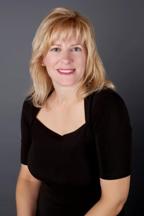 E-mail:  tracey@attorneywithaheart.com
Location: Bowie, Texas
Phone: 940-872-6524
Fax: 940-872-6526
I am known as the attorney with a heart, but I am still a fierce advocate. Whether you need criminal defense assistance, help with estate planning, probate of estates, or real estate transactions I will listen to your needs and tailor my representation based on your goals.
I am a compassionate lawyer but will not be afraid to fight for your rights in court.
After more than 25 years in practice, I understand that legal matters can take a considerable toll on her clients and their families. Because of that, I value the personal relationships that I develop with my clients. By getting to know my clients individually, I can better communicate with them to learn their values and goals, educate them on the legal process and the personal effects it can have on people, and provide the emotional support needed during difficult times. At the same time, I possess the skills and experience to be a fierce advocate for your rights. This combination of compassion and advocacy enables me to develop a personal relationship that tailors my representation to their needs with competent legal advocacy.
Estate Planning and Administration
Using my emphasis on good client relations as a guide, I provide comprehensive estate planning services to ensure your needs are met. Before drafting a will or trust, I take the time to sit down and discuss your wishes to ensure your property is distributed as you desire after your death. I also establish guardianships and conservatorships to adequately protect your loved ones' personal and financial affairs and guarantee a high quality of living.  When a loved one has passed away, I will assist you in the administration of the estate. Whether probate or non-probate, I will make sure all estate assets are properly distributed and any debts are properly resolved. Throughout the process, I will provide the emotional support you need while handling the legal steps necessary to work through a difficult time in your life.
Criminal Charges and DUI/DWI Charges
For five years I prosecuted felonies in the 31st and 223rd Judicial Districts serving Gray, Roberts, Hemphill, Lipscomb, and Wheeler Counties.  I also prosecuted in Clay, Archer, and Montague Counties. Through that experience, I have gained a deep understanding of the criminal culture in this area and can defend your rights when facing a criminal charge.  I will represent you through every stage of the criminal process-from arraignment to the preliminary hearing, through trial and appeal, if necessary.
I aggressively challenge the evidence against you and seek plea bargains to reduce the charges and penalties. I will do everything possible to ensure my client's constitutional rights are protected. I am experienced in charges ranging from simple misdemeanors to serious felonies, including robberies, assaults, burglaries, drug charges, and murder. I also provide a strong defense to alcohol-related charges, especially driving While in Intoxicated (DWI). Regardless of the charge, I understand that a criminal charge can be difficult to deal with alone. Because of that, I provide the most sensitive representation while fiercely defending your legal rights.
Areas of Practice
20% Criminal
10% Real Estate
35% Wills, Estates, and Probate
30% Municipal Law
5% Civil Litigation
Bar Admissions
Texas, 1990
U.S. District Court Northern District of Texas, 1990
Education
University of Tulsa College of Law, Tulsa, Oklahoma
J.D. – 1989
Oklahoma City University, Oklahoma City, Oklahoma
B.A. cum laude – 1986
Major: Political Science
Representative Clients
City of Bowie, Texas
City of Nocona, Texas
City of Iowa Park, Texas
Professional Associations and Memberships
State Bar of Texas, Member, 1990 – 2010
Tri-County Bar Association, Member, 1997 – 2010
Past Employment Positions
District Attorney 91st and 223rd Judicial District, Assistant District Attorney, 1992 – 1997
District Attorney 97th Judicial District, Assistant District Attorney, 1997
Fraternities/Sororities
Alpha Phi